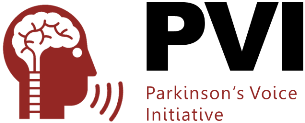 http://www.parkinsonsvoice.org/index.php
Neurological disorders such as Parkinson's destroy the ability to move; there are over 6 million worldwide with the disease, but no cure. Until we have a cure, and indeed, to find a cure, we need objective tests. Unfortunately, there are no biomarkers (e.g. blood tests).
Current objective symptom tests for Parkinson's are expensive, time-consuming, and logistically difficult, so mostly, they are not done outside trials. What is exciting though: voice is affected as much by Parkinson's as limb movements, so we have developed the technology to test for symptoms using voice recordings alone.
This could enable some radical breakthroughs, because voice-based tests are as accurate as clinical tests, but additionally, they can be administered remotely, and patients can do the tests themselves. Also, they are high speed (take less than 30 seconds), and are ultra low cost (they don't involve expert staff time). So, they are massively scalable.
We see the following as having the most impact:
1. Reduce logistical difficulties in routine practice - no need to visit the clinic for checkups.
2. High-frequency monitoring for individualized treatment decisions. With this data, we can optimize drug timing and dosage for maximum effect.
3. Cost-effective mass recruitment for treatment trials. Recruiting very large numbers into trials for new treatments will speed up the search for a cure.
4. Population-scale screening programs. Searching for early 'biomarkers' could find the signs of the disease before the damage done is irreparable.
The Parkinson's Voice Initiative aims to record 10,000 voices across the world - we want to collect enough recordings to address the goals above. We need voices of both healthy and Parkinson's patients. Your contributions will help us achieve our aims.
© 2012 Parkinson's Voice Initiative.
| | | |
| --- | --- | --- |
| | USA | 1-857-284-8035 |
| | Brazil | 11 3957-0683 |
| | Mexico | 55-41703631 |
| | UK | 01865 521168 |
| | Spain | 91 123 4793 |
| | Argentina | 11.5252.8741 |
| | Canada | 1-647-931-5776 |
Whether you are healthy or living with Parkinson's, help provide the voice information needed to build a system to screen for and monitor the symptoms of this debilitating disease. All you need to do: make a low-cost, anonymous, three-minute phone call.
What is the purpose of this initiative?
We aim to collect 10,000 voice recordings from people across the globe. These recordings will be used to achieve several scientific research goals: see the 'Vision' tab for more details.
Will my recording be anonymous?
Yes – all recordings are non-identifiable, and no personal information is stored.
Do I need to be diagnosed with Parkinson's?
No – even if you are healthy your voice recordings will be helpful to the project.
What will you do with my recordings?
Your recordings will be used for scientific research purposes, to improve the technology.
Is the call free?
The call is charged, at the most, at your national call rate, but may cost less if you are in the same local area as the number.
How long does the call take?
3 minutes on average, and normally less than 5 minutes.
Will I receive feedback on my recording?
You can register for feedback on your voice recordings by visiting the 'Request feedback' tab, and submit your call reference number and email address. We plan to provide various metrics about voice quality in the near future as the research progresses.
Can I get a diagnosis?
No. Although we have shown that the technology can detect Parkinson's from voice recordings, this initiative is for scientific research only. If you suspect you may have Parkinson's disease, please visit your primary care provider or neurologist for professional advice.
How does it work: how can you detect Parkinson's from voice recordings?
Subtle changes to the voice, including tremor, breathiness and weakness are detected by specialized algorithms.
If I have vocal tremor, weakness or breathiness, does this mean I have Parkinson's?
Not necessarily. However, if you suspect you may have Parkinson's disease, it is important to get professional advice.
How old do I have to be to contribute?
To give informed consent, you must be 18 years and over to contribute.
Team members
Scott Greenwald (MIT), US voice.
Mar Gonzalez (MIT), Spanish voice.
Santiago Alfaro (MIT), Spanish Americas voice.
Vinicius Aguiar, Brazilian voice.
Edwina Portocarrero (MIT), Additional translation.
The Parkinson's Voice Initiative acknowledges the generous support of the following commercial partners
© 2012 Parkinson's Voice Initiative.