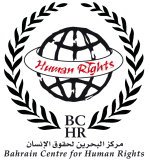 http://www.bahrainrights.org/en/node/5403
Defending and promoting human rights in Bahrain
Open Letter to the President of The Arab Republic of Egypt, Dr. Mohamed Morsi Isa El-Ayyat
Johannesburg, August 27, 2012
Dear Mr. President:
I write you in my capacity of The Bahrain Center for Human Rights (BCHR) Acting President, to express my deep disappointment and to protest the unlawful and hostile treatment I was subjected to at Cairo's International Airport on Sunday, August 26, 2012 by the Egyptian security forces.
I had a 7-hour layover in Cairo and was going to enter the country to see Egyptian friends before boarding my connecting flight to South Africa scheduled on the same day. I was granted an entry approval at the airport. Shortly thereafter, I was called back and asked to wait. Then, my passport and travel documents were taken by the police. I was informed afterwards that I will not be allowed into the country due to "top secret reasons."
To no avail, I repeatedly asked about what the "top secret reasons" were, and why I was not informed of their nature even though they concerned me. I was told that it was a matter of "national security and intelligence." I was not given the information because the security officials at the airport told me "they could not provide me with the reasons as they themselves did not have access to it." Upon the arrival of my Egyptian attorney, he insisted on finding out why I was considered a threat to the national security of Egypt, and how they could deny me entry after they had stamped my passport with approval. In response, we were told that "if I insisted on not leaving voluntarily, I would be forcibly deported to Bahrain." To further intimidate me, I was also informed that the Bahraini government had issued an arrest warrant with my name. I am afraid that this incident is not an isolated occurrence, but one of many to date where Bahraini human rights defenders are routinely subjected by Egyptian security forces. In April 2012 I was stopped at Cairo's airport by security officials who attempted to deny me entry into Egypt. I was ultimately allowed in after my lawyer and your wonderful countrymen-- Egyptian activists intervened. During my ordeal on this time, a police officer candidly admitted to me that I was eventually allowed in because according to him, there were protests going on in Egypt - which is not the case this time around. Earlier this year, my colleague and the actual president of the Bahrain Center of Human Rights, Nabeel Rajab was denied entry and returned to Bahrain by security officials at Cairo Airport. As you may know Mr. President, Mr. Rajab is currently imprisoned in Bahrain to punish him for his role as an outspoken human rights defender. In pre-revolution Egypt, authoritarian regimes like Bahrain found a diligent ally in Egyptian intelligence as they sought hinder the movement of human rights defenders. Such regimes, and others, eagerly outsourced their harassment to former Egyptian dictator Hosni Mubarak. Back then, it was always a risk for Bahraini and Arab human rights activists to travel to Egypt because of the former regime's commitment to fellow dictatorships. Not long ago Mr. President, you were personally on the receiving end of these arbitrary and unjust practices as a dissident. I respectfully ask you today sir as a fellow Arab: How can such blatant disregard for the law and basic human dignities continue under your watch? As the acting president of the Bahrain Center for Human Rights, I write to inform you that I am gravely concerned, as a human rights defender, by the unjust and hostile treatment I was subjected to in Cairo's airport.
Sincerely,
Maryam Abdelhadi Al-KhawajaActing President Bahrain Centre for Human Rights